Aerial Photography Photo Gallery: Flying floatplanes
July-August, 2012: Working on my airplane single-engine-sea rating, in Talkeetna, Alaska, and then in Turner, Maine, where I finished it on August 4th. Since my first exposure to the fun of small airplanes was chartering floatplanes for aerial photography, this rating means a lot to me. This closes the loop!
Talkeetna, Alaska (Alaska Floats and Skis): Over July 4th week, en route to Denali, but I was not able to finish my rating in the time available here.
Turner, Maine (Twitchell's, which, sadly, no longer exists): Finished up here August 4th.
December 23, 2012, flying a Maule M-7-235 on straight floats, near Orlando, Florida:
May 12, 2013: my birthday flight in a 1946 J-3 Cub on straight floats at Sport Flying of Connecticut. We returned there on June 7, 2014, October 13, 2014, August 15, 2015, October 31, 2015, and June 25, 2016. Too bad they no longer exist.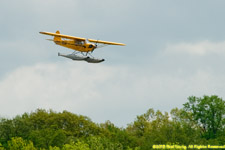 July 2013: Mountain flying in a heavily-modified C172 on straight floats out of Moose Pass, Alaska. We returned there in June, 2021, to overfly the Sargeant and Harding icefields.
July 2016: Another heavily-modified C172 on straight floats out of Fairbanks to Minto Flats: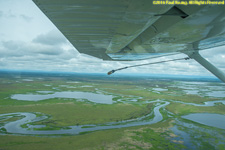 September 10, 2017 flying an amphibious Aviat Husky with Sport Flying of Connecticut. We returned on July 9, 2018 to do this again.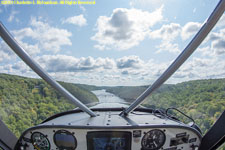 August 2018: Flying a C172 on straight floats in Alaska's Mat-Su valley.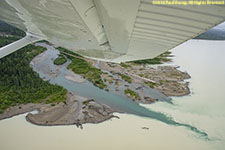 May 2021: Flying an Aeronca Scout in Nashua, New Hampshire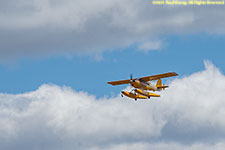 ---
©2012, 2013, 2014, 2015, 2016, 2018, 2021, 2022 Mermaid Underwater Photographic. All Rights Reserved.
Contact us at mermaid@underwater.org.
Last modified 30 November 2022